Egg and Seed Fish Production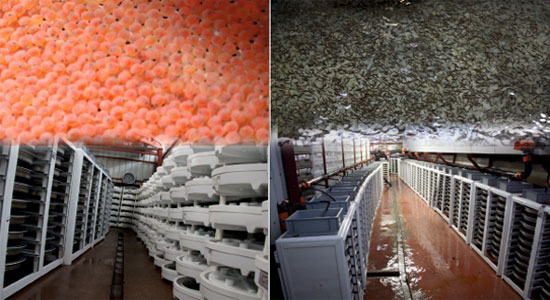 Our hatchery with 150 Millionseed fish production capacity provides seed fish need of Keban Trout INC. as well as most of the region in Turkey. Breeding studies are implemented by providing healthy egg production from trout broodstocks in every season with improvement activities and broodstock selection studies.
NEWS
18.05.2012 - Sitemiz Yenilendi

Keban alabalık olarak yenilenen sitemizle kaşınızdayız. Kaliteli hizmet anlayışı ile sizlerle beraber olmaya devam edeceğiz.

18.05.2012 - Üretim

Üretim kapasitemizi hızlı bir şekilde arttırmaktayız. Keban alabalık tesisleri olarak hedeflerimize doğru sağlam adımlarla ilerliyoruz.
All>>
Contact Details: Keban Alabalık AŞ.
Çırçır Mevkii Keban
ELAZIĞ
+90 424 571 2323Phone ..........:
+90 424 571 2201
+90 424 571 3270Fax ...........:
E-mail: info@kebanalabalik.com.tr